<! - wp: paragraph ->
VISION & MISSION
August 31 2017 10:03:23 IWST <! - / wp: paragraph ->
<! - wp: paragraph ->
MISSION VISION
PAL INDONESIA has a reputation as a major force for the development of the national maritime industry. In an effort to support the foundation for the maritime industry, PAL INDONESIA is working hard to deliver knowledge, skills and technology to the wider community of the national maritime industry. This effort has become relevant as a key holder to improve the national maritime industry.
<! - / wp: paragraph -> <! - wp: paragraph ->
Wider recognition in global markets has inspired PAL INDONESIA to maintain quality products and perfect services.
<! - / wp: paragraph -> <! - wp: paragraph ->
Sharpening the Vision and Mission that has been carried out by the company, remains a guideline in carrying out and maintaining the continuity of the company's operations going forward in the midst of a competitive global business climate climate that increasingly demands competitiveness.
<! - / wp: paragraph -> <! - wp: paragraph ->
VISION />
CONSTRUCTION COMPANY IN THE WORLD-CLASS MARITIME AND ENERGY INDUSTRY
<! - / wp: paragraph -> <! - wp: paragraph ->
MISSION

WE ARE THE DEVELOPER, MAINTENANCE AND PROVIDER OF ENGINEERING SERVICES FOR THE SHIP AND DOWN SURFACE AS WELL AS ENGINEERING PROCUREMENT AND CONSTRUCTION IN THE ENERGY FIELD.
WE ARE A FRIENDLY INTEGRATED SERVICE PROVIDER FOR CUSTOMER SATISFACTION.
WE ARE COMMITTED TO BUILDING INDEPENDENCE OF THE SEA, MARITIME AND ENERGY DEFENSE, MARITIME AND NATIONAL SECURITY INDUSTRY INDUSTRIES.
<! - / wp: paragraph -> <! - wp: paragraph ->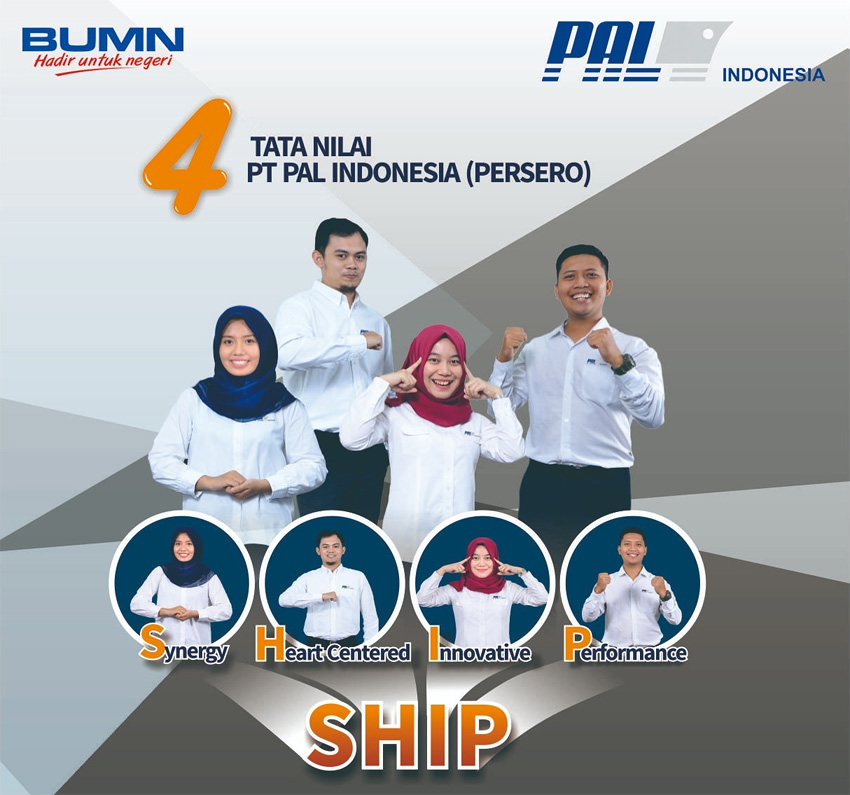 < / p> <! - / wp: paragraph ->