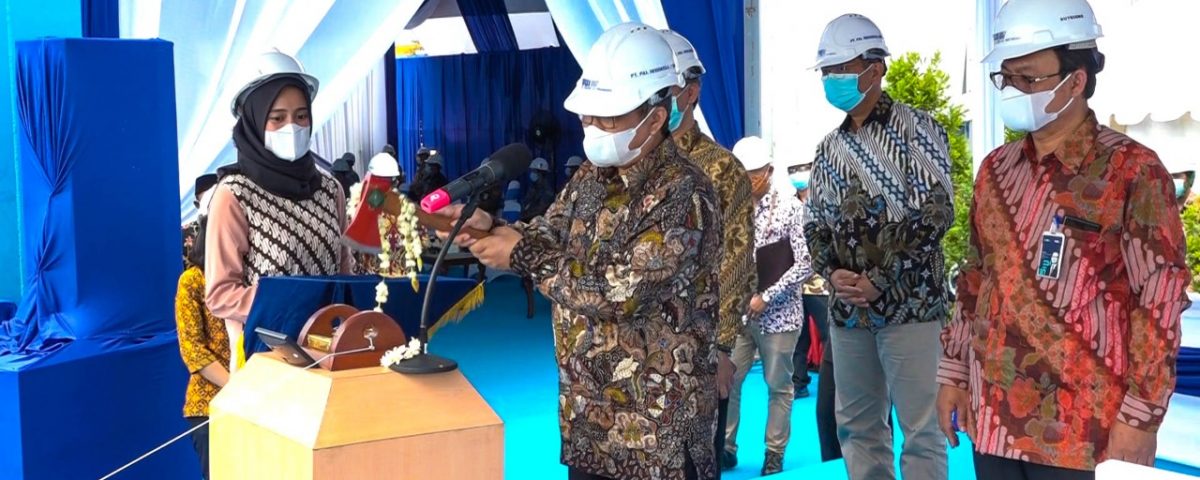 PT PAL Indonesia (Persero) has successfully launched the Kolaka 60 MW Dual Fuel Barge Mounted Power Plant (BMPP) on February 26th, 2021. It was marked by a Shipnaming and Launching event. CFO of Indonesia Power christened the BMPP "Famajjah". The named is taken from Indonesian national hero from Sulawesi.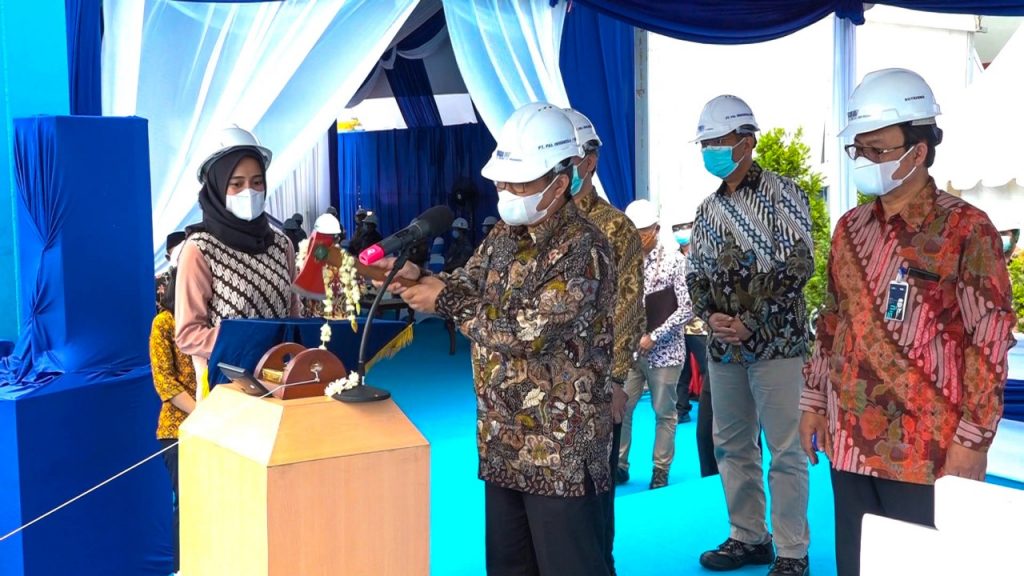 Corporate Secretary Mr. Rariya Budi Harta said that PT PAL Indonesia (Persero) as a construction company in the maritime and energy industry has signed a contract to build 3 units of BMPP (Barge Mounted Power Plant). There were 2 × 60MW and 1x30MW. The Kolaka 60 MW 1 BMPP is one of three dual-fuel BMPP units with a total capacity of 150 Mega Watt.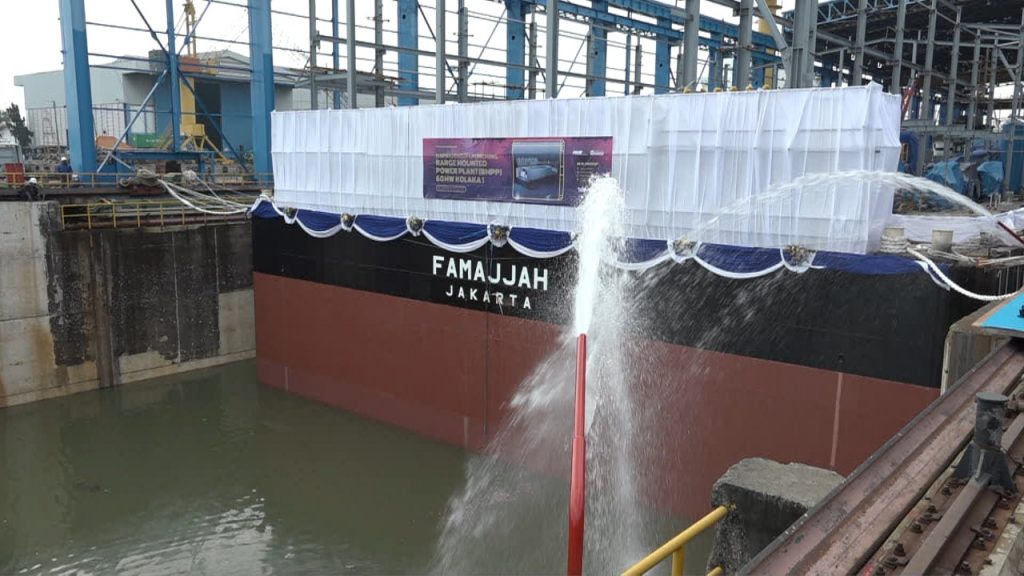 The BMPP ordered by PT Indonesia Power is a floating power plant. It has several advantages such as proven & robust design. It also has a compact size with a low draft. The BMPP can be operated in shallow waters and remote areas a well as flexible to move in an emergency during a natural disaster, using a reliable dual-fuel engine. Therefore, it is very flexible in extreme environments.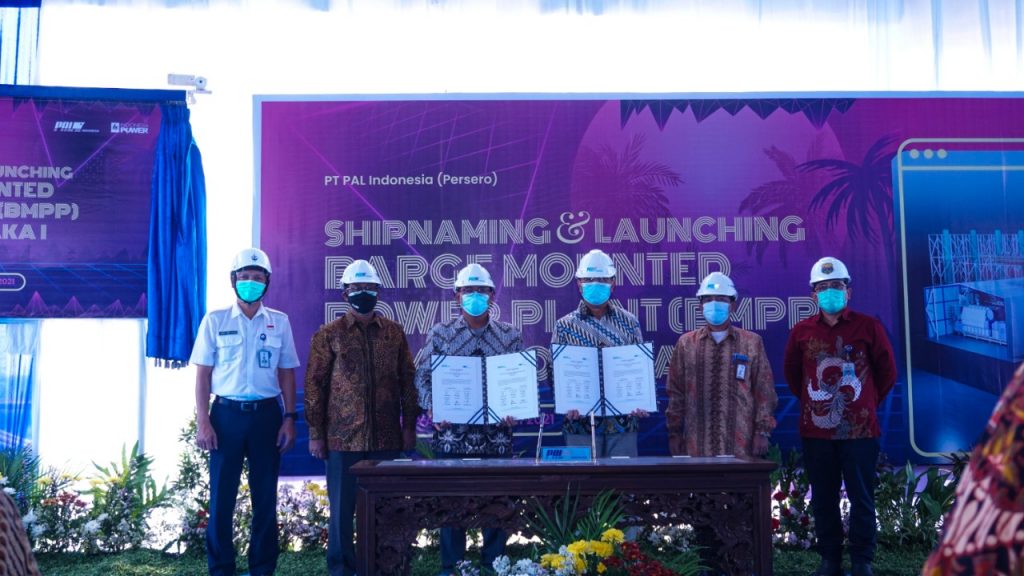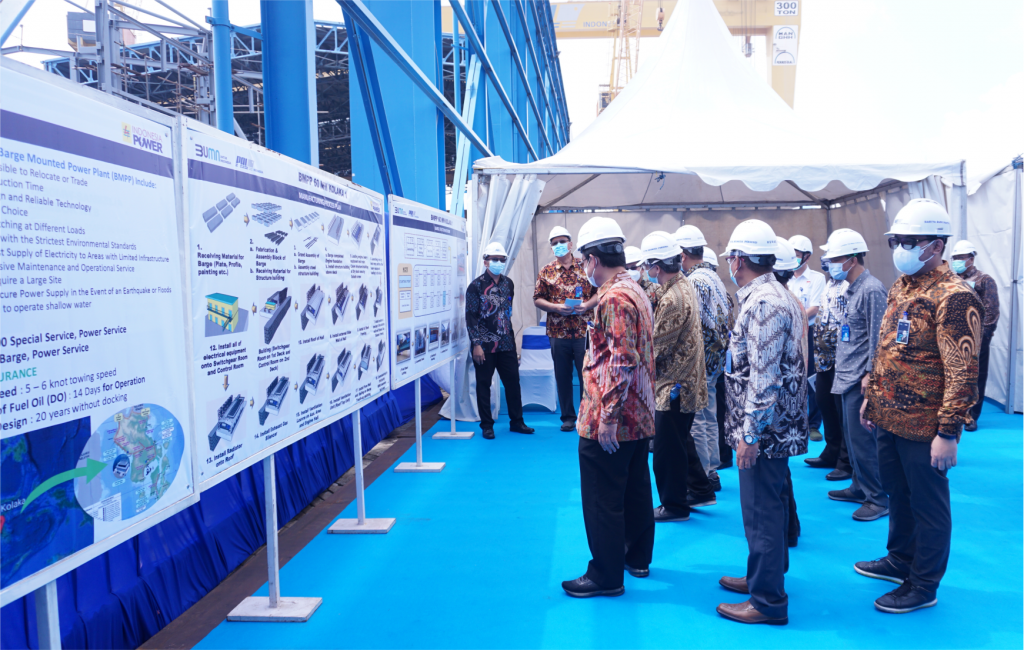 BMPP uses two-fuel technology and 100% natural gas. 60MW Dual Fuel BMPP has a length of 72 meters, width 27.4 meters, a height of 6.5 meters, and a draught of 4.7 meters and it is supported with 6 x Dual Fuel Engine 20V34DF. The progress of the 60MW Kolaka 1 BMPP has reached 81.41% last January 2021.Several important milestones in the BMPP construction process have been passed well. Including first steel cutting, laying the keel, engine loading, and launching today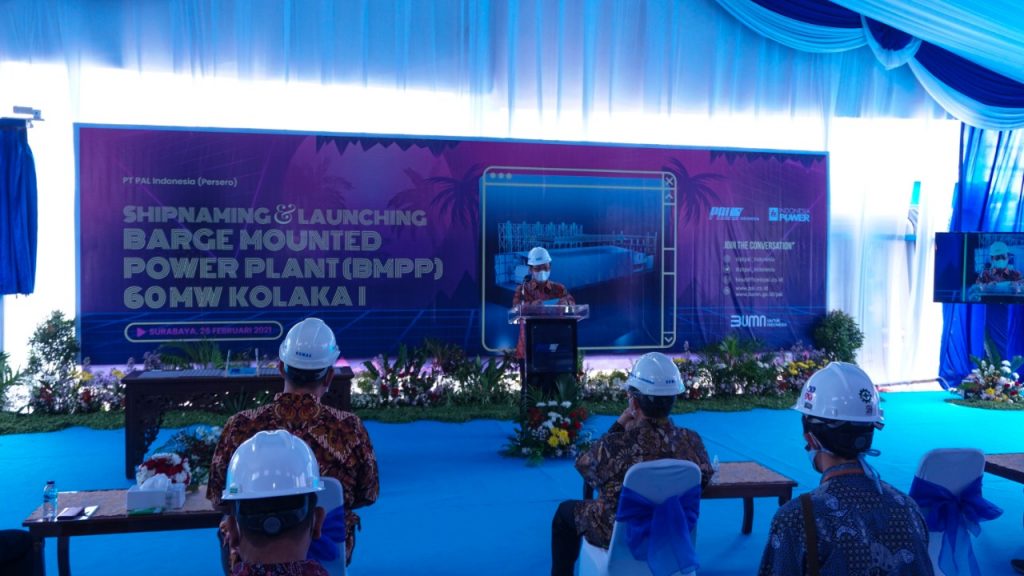 Director of General Engineering & Harkan, Mr. Sutrisno said that this cooperation and synergy can be maintained to achieve the target of increasing the national electrification ratio by implementing electricity infrastructure development which is one of the national priority programs.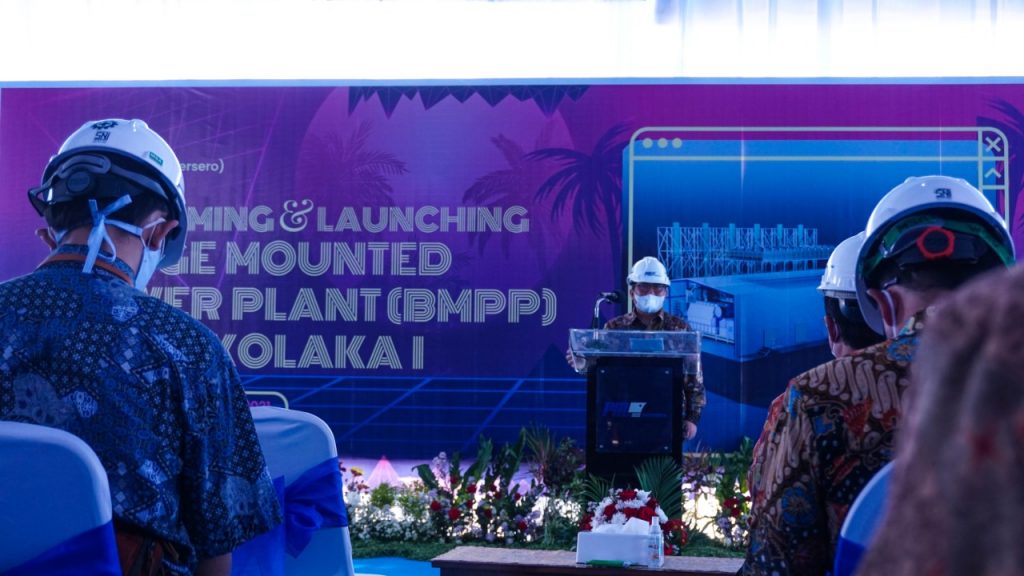 Khusnul Mubien, Finance Director of PT Indonesia Power was present at the event and expressed his highest appreciation for the achievements of the domestic industry for national electrification. In his speech, he hoped that the long-standing cooperation can be counting and the 60 MW BMPP or Famajjah can make a positive contribution to Indonesian electricity, especially eastern Indonesia.
For Further information:
Utario Esna Putra
Head of the Public Relations Division
PT PAL Indonesia (Persero)
Phone: 031-3292275 ext. 2002
Email: humas@pal.co.id