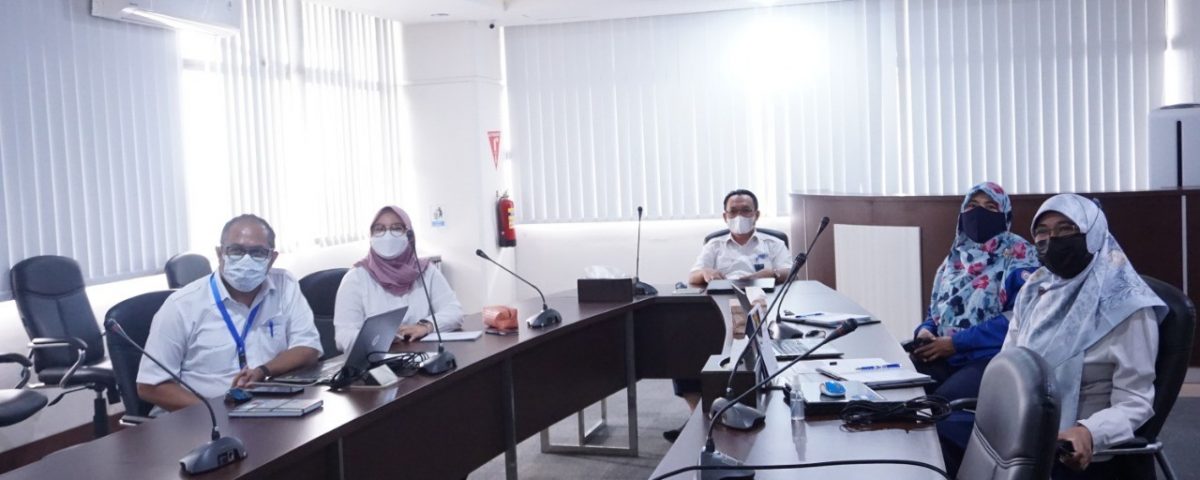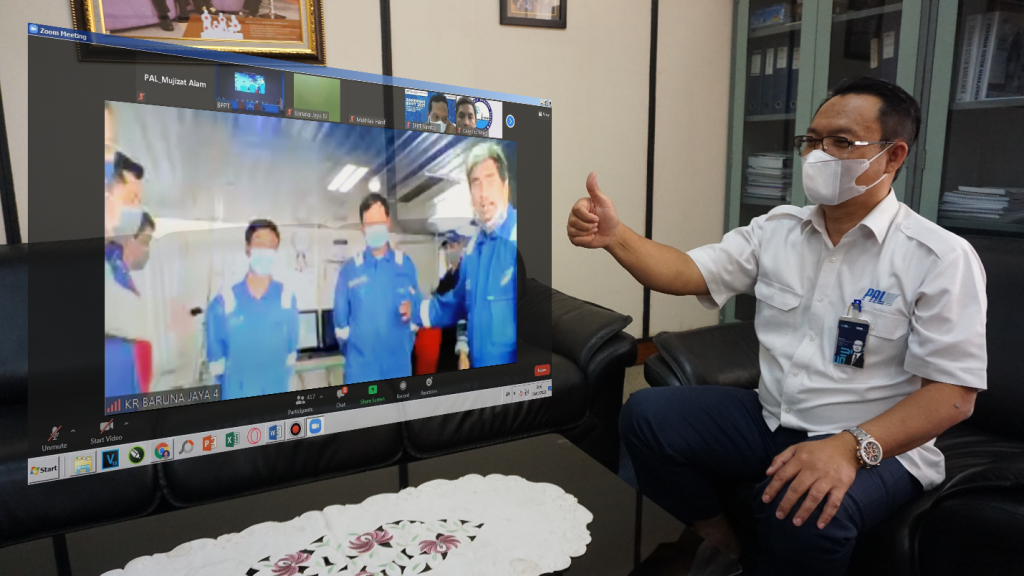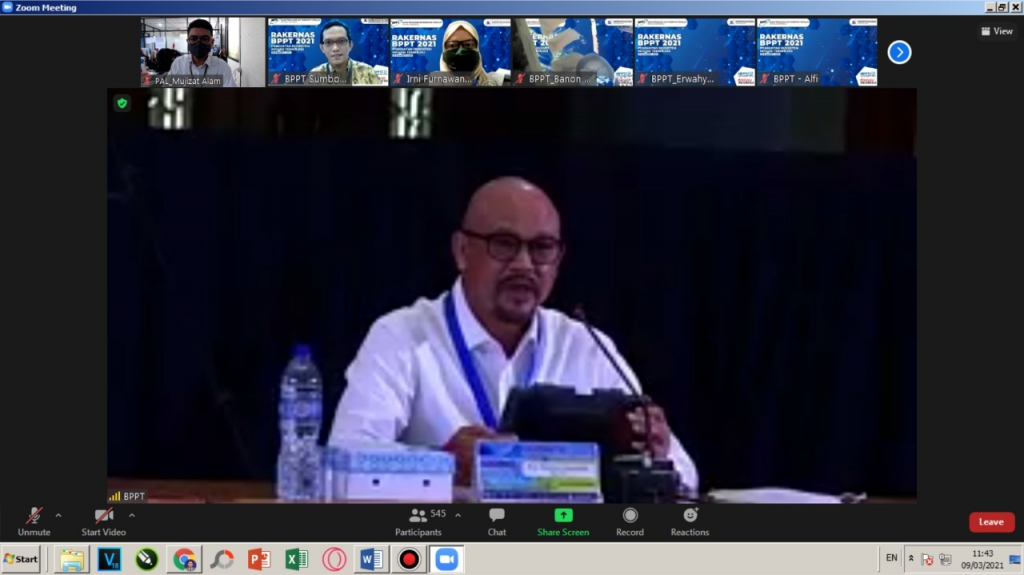 BPPT's national working meeting (RAKERNAS) 2021 led with opening a speech from Dr. Ir. Hammam Riza M.Sc, IPU. He delivered in his speech that It is necessary to strengthen the technological innovation ecosystem by collaborating with domestic industries. This action can reach the target of strengthening acquiring technology. BMPP also hoped that they will be able to become the canter of technology development. The presence of PT PAL Indonesia (Persero) in the National Working Meeting (RAKERNAS) as a commitment of PT PAL Indonesia (Persero) become a strategic partner of BPPT in acquiring the technology.
INA-TEWS Bouy Deployment, a tsunami detector made by PT PAL Indonesia (Persero) in Sumber Manjing water, Malang Selatan which part of the National Working Meeting (RAKERNAS). Director of General Engineering, Repair  & Maintenance Mr. Sutrisno watched reporting through 2 PAL technicians who accompanied the research vessel of Baruna Jaya IV. The launch was also witnessed live by representatives of BMKG and the Indonesian Fishermen Association (HNSI).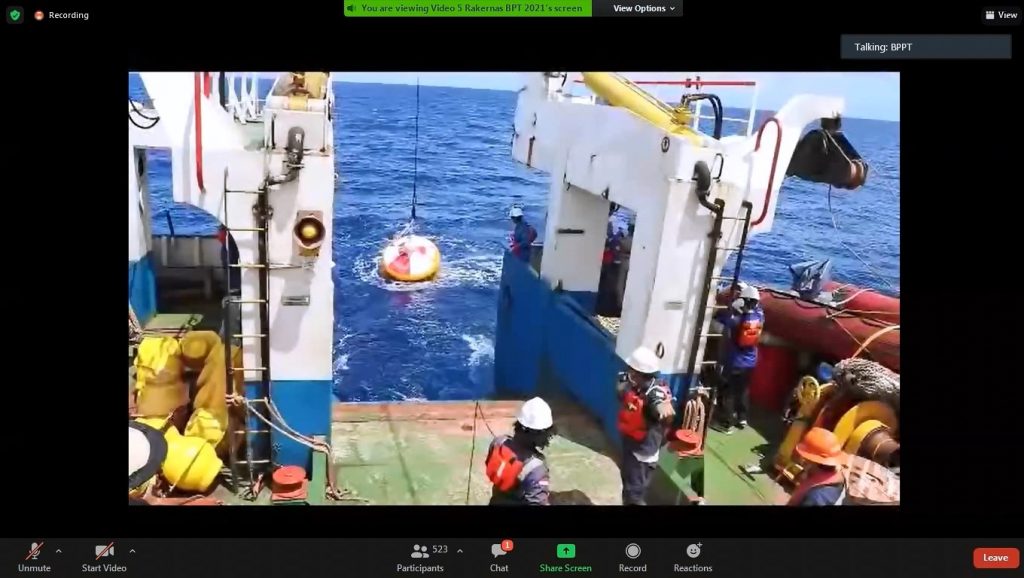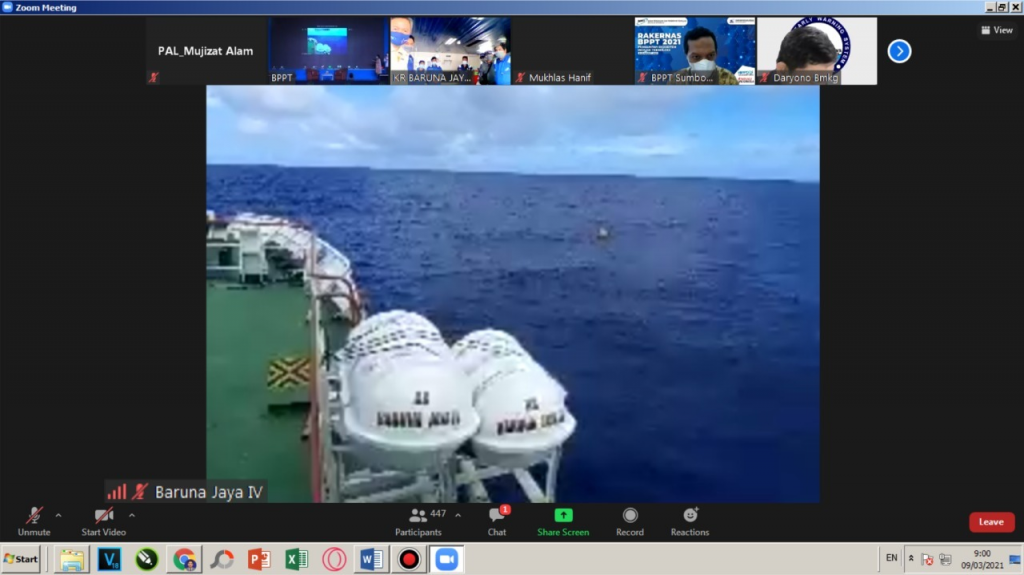 Deputy chairman of Geophysics BMKG M. Sadly said that he hoped Indonesia Tsunami Early Warning System (INA-TEWS) could be registered immediately by BMKG monitoring system. Therefore, the monitoring process could be carried out and the prevention of the impact of the earthquake and tsunami could be minimized. Indonesia's Tsunami Early Warning System (Ina-TEWS) has two monitoring systems. The first one is a ground monitoring system that consists of a network of broadband seismometers and GPS. The second one is the sea monitoring system consisting of a buoy, tide gauge, and CCTV.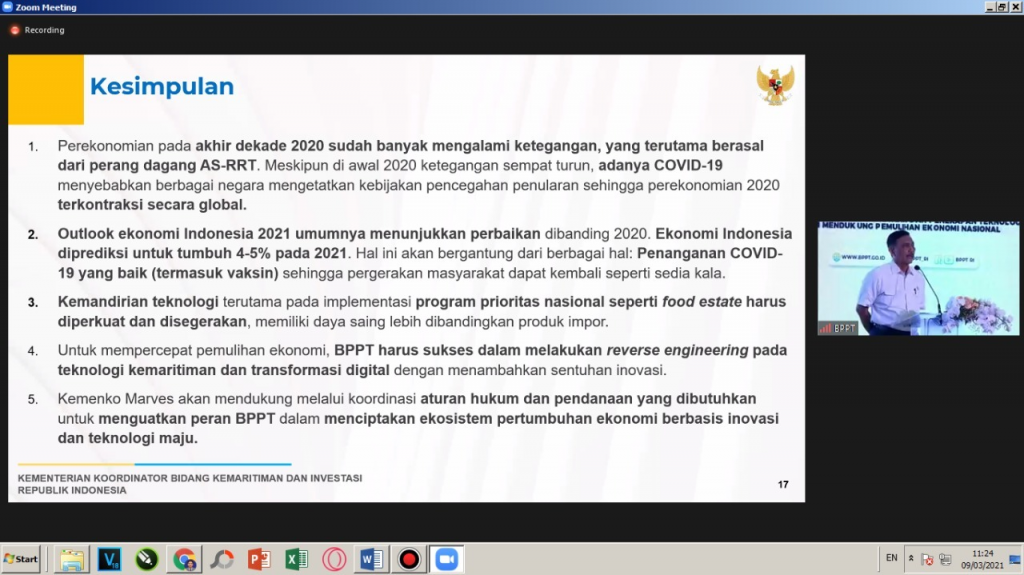 The government, through the Coordinating Minister for Maritime Affairs and Investment, Mr. Luhut Binsar Panjaitan, expressed his full support for the progress of the domestic industry. He hopes by strengthening the ecosystem, technological innovation, and increasing local procurement rate (TKDN)  will be able to encourage national economic improvement in the future. It is hoped that the progress of the industry using innovative local products and prioritizes domestic will be able to increase the local procurement rate (TKDN). This is suitable with PT PAL's commitment where the local procurement rate (TKDN)  presentation target for the INA-TEWS project is 51%  in 2024, both platform and ELKOM (Electrical and Computing).
For further information
Utario Esna Putra
Head of Public Relation Department
PT PAL Indonesia (Persero)
Phone: 031-3292275 ext. 2002
Email: humas@pal.co.id