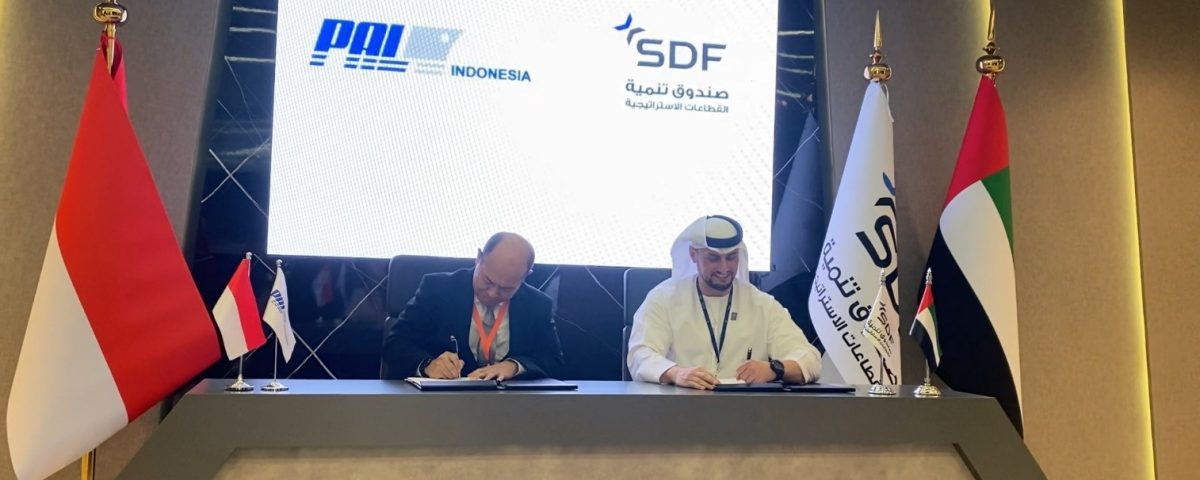 (Abu Dhabi, 22nd of February 2023) PT PAL Indonesia has again strengthened its role as a marine defense industry in the international level. At the second day of International Defense Exhibition & Conference (IDEX) 2023 which was held at the UAE's Abu Dhabi National Exhibition Center (ADNEC), PT PAL Indonesia signed a strategic collaboration with a global partner, namely The Strategic Development Fund (SDF) UAE.
The agreement took place in IDEX 2023 and was signed by Abdulla Naser Al Jaabari, Managing Director & Chief Executive Officer of SDF and Kaharuddin Djenod, Chief Executive Officer of PT PAL Indonesia.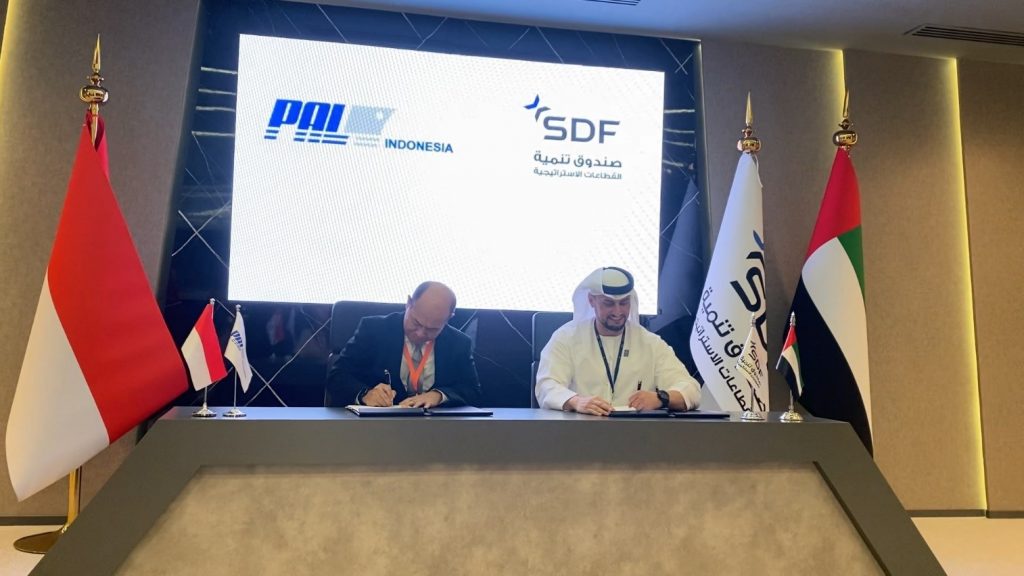 CEO of PT PAL Indonesia said, "We are pleased with the support provided by SDF, which will allow us to manage our funding requirements to meet the UAE's naval needs and we are proud this program will include a major contribution towards the UAE maritime industry while continuing to strengthen our naval technology and offerings."
He emphasized that the collaboration that was formed was the main foundation for developing maritime defense technology innovations for Middle Eastern countries as well as the LPD variant product itself. Therefore, this collaboration is expected to increase the existence of PT PAL in the global level. Moreover, PT PAL Indonesia managed to gain the trust of the SDF as one of the most trusted financial institutions in the Middle East.
Abdulla Naser Al Jaabari, the Managing Director & Chief Executive Officer of SDF said "The agreement between SDF and PT PAL is the first of its kind for our strategic financing program which will see our program fund an international defense contractor to support their delivery of a major contract to the UAE customers and which includes a requirement for PT PAL to have in-country added value by providing major industrial work packages towards UAE marine and defense industry companies, and support our mandate in leveraging our funding and investments to create economic impact and diversification towards the UAE's strategic industries".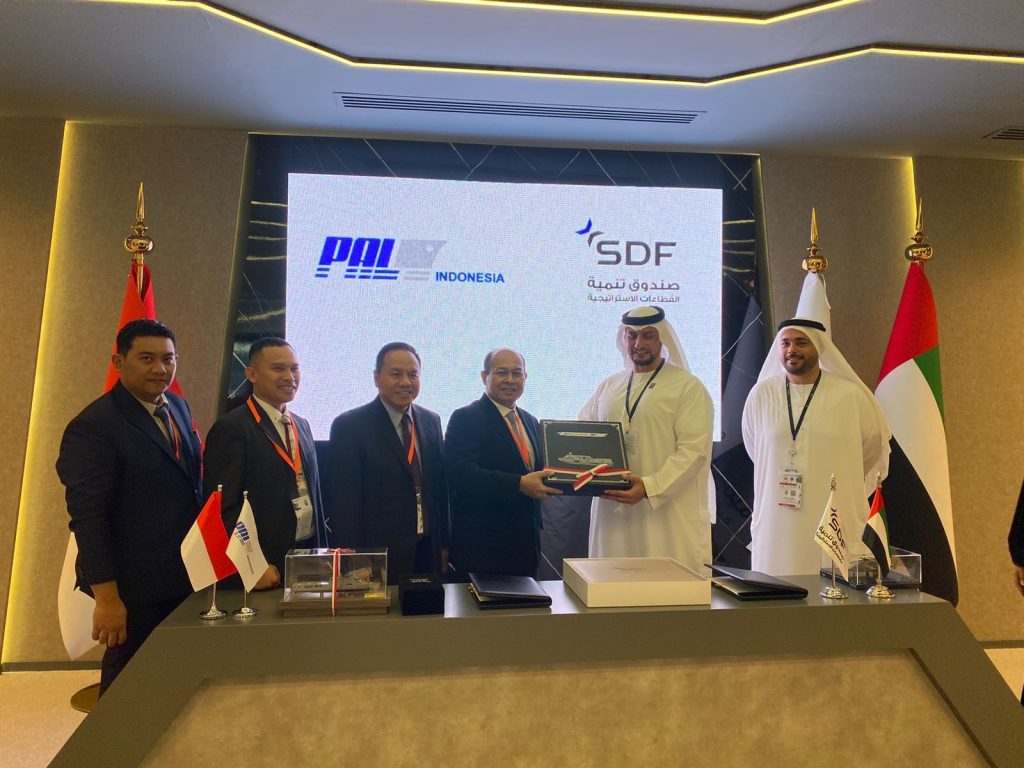 PT PAL Indonesia's success in gaining global trust is inseparable from the support and synergy between the governments of Indonesia and the UAE, which establish strategic and business relations. Therefore, with the support of the stakeholders, it's hoped that it can be a leap for the success of building LPD ships that are effective, efficient, and carry the highest quality of marine defense technology.
For further information, please contact:
Edi Rianto
Corporate Secretary of PT PAL Indonesia
Phone : +62 31-3292275 ext. 2002 Email : humas@pal.co.id