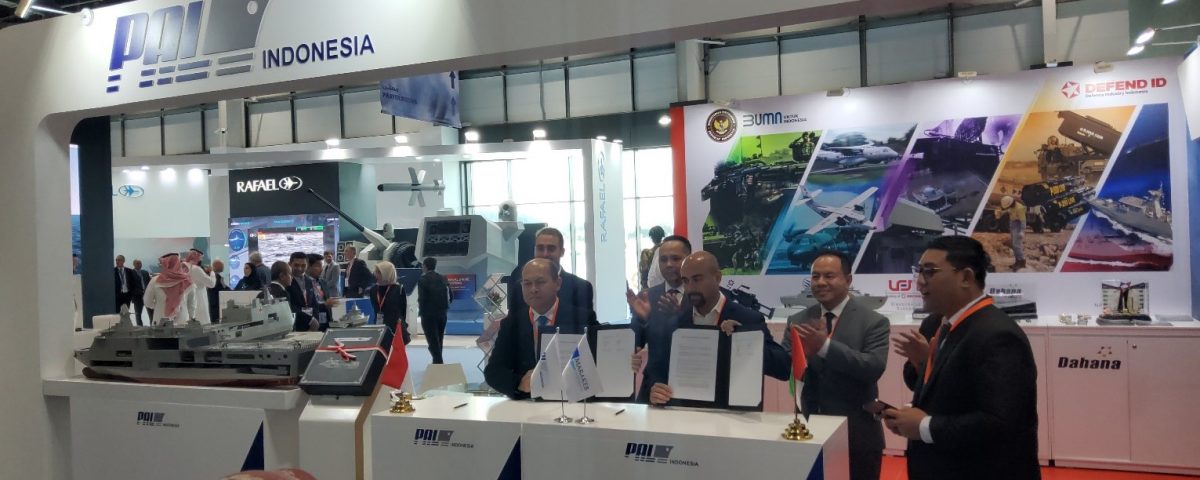 (Abu Dhabi, 21 February 2023) PT PAL Indonesia is participating in an international exhibition namely International Defense Exhibition & Conference (IDEX) 2023 which will be held on 20 February – 24 February 2023 at the Abu Dhabi National Exhibition Center (ADNEC) UAE.
On the second day of the exhibition, PT PAL Indonesia, represented by CEO Kaharuddin Djenod, signed a strategic partnership agreement with Basel Shuhaiber, CEO of local company UAE Marakeb Technologies LLC. The agreement focuses on combat management systems for the Ship of Landing Platform Dock (LPD) project.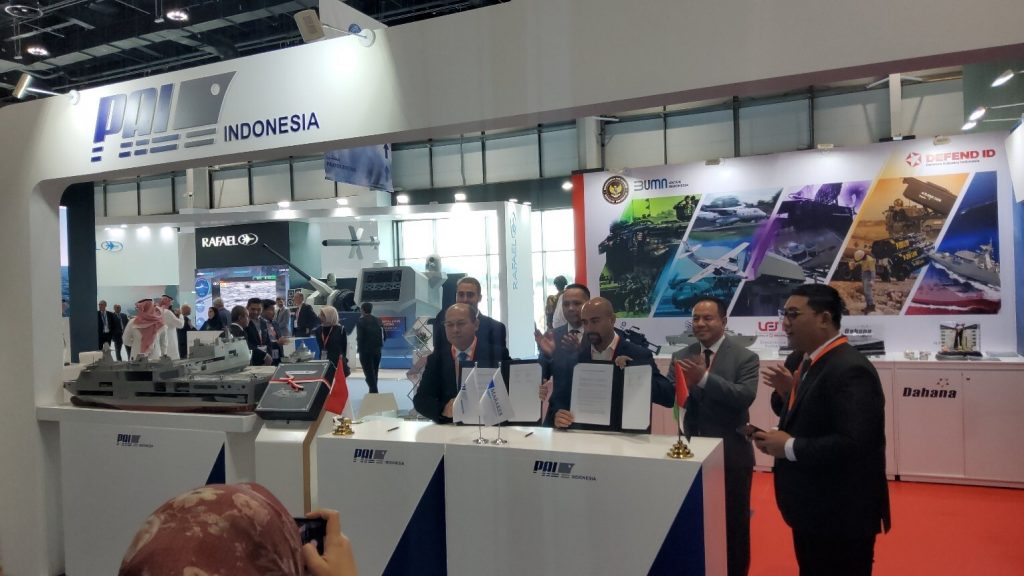 "This collaboration is the starting point for cooperation in the development of defense equipment with the United Arab Emirates," said CEO of PT PAL Indonesia Kaharuddin Djenod. The government of The Republic of Indonesia has a very big role to support the vision of PT PAL Indonesia as a global shipbuilding company. This bilateral cooperation can be realized because Indonesia and the UAE have a very good diplomatic relationship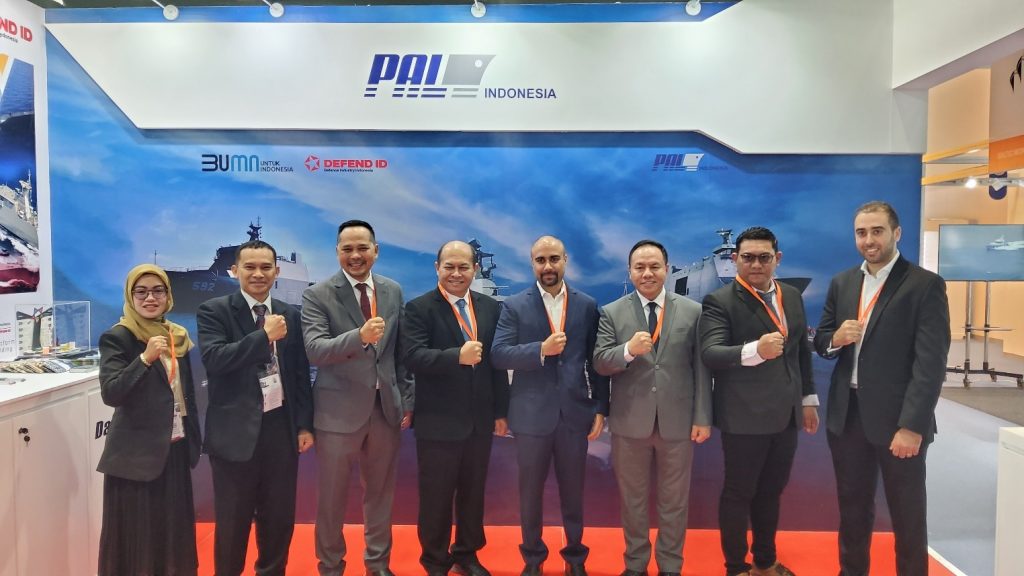 Strategic partnership between PT PAL Indonesia and Marakeb Technologies LLC not only focus on combat management systems & integration, but also provides a challenge for both parties, especially PT PAL Indonesia as the largest maritime industry in Indonesia to develop an engineering of underwater vehicles and submarines, unmanned surface vehicles. In addition, this collaboration will strengthen strategic projects in the regions of Indonesia, the UAE, Middle East Asia and Africa.
"This collaboration will pave the way for future cooperation between the two countries and with other friendly countries," added Kaharuddin on the occasion.
PT PAL Indonesia's role in the fulfillment of the Global Armament System has been proven by the successful construction of a Landing Platform Dock type ship for the Philippines Navy, known as the Strategic Sealift Vessel (SSV) in 2016 and 2017. Then, in 2022, DND Philippines gave its trust to PT PAL to build the same type of ship to strengthen the Philippines' domestic defense system. Apart from the Philippines, other countries' interest in PT PAL's warship products is getting stronger, such as countries in the Middle East region and friendly countries in Southeast Asia.
For further information, please contact:
Edi Rianto
Corporate Secretary of PT PAL Indonesia
Phone : +62 31-3292275 ext. 2002
Email: humas@pal.co.id