Kartini of PT PAL Indonesia (Persero)
27 April 2019 pukul 18.30
Nowadays, people mind has already opened to women contribution. Women have the same rights as men in many aspects and women get the positive appreciation in career, but never forget their obligation as a housewife.
PT PAL Indonesia (Persero) is one of the great shipbuilding company in Indonesia which famous of its high-tech and effective work. Most of the employees are men, but there are some great women who have the same position as the male employees.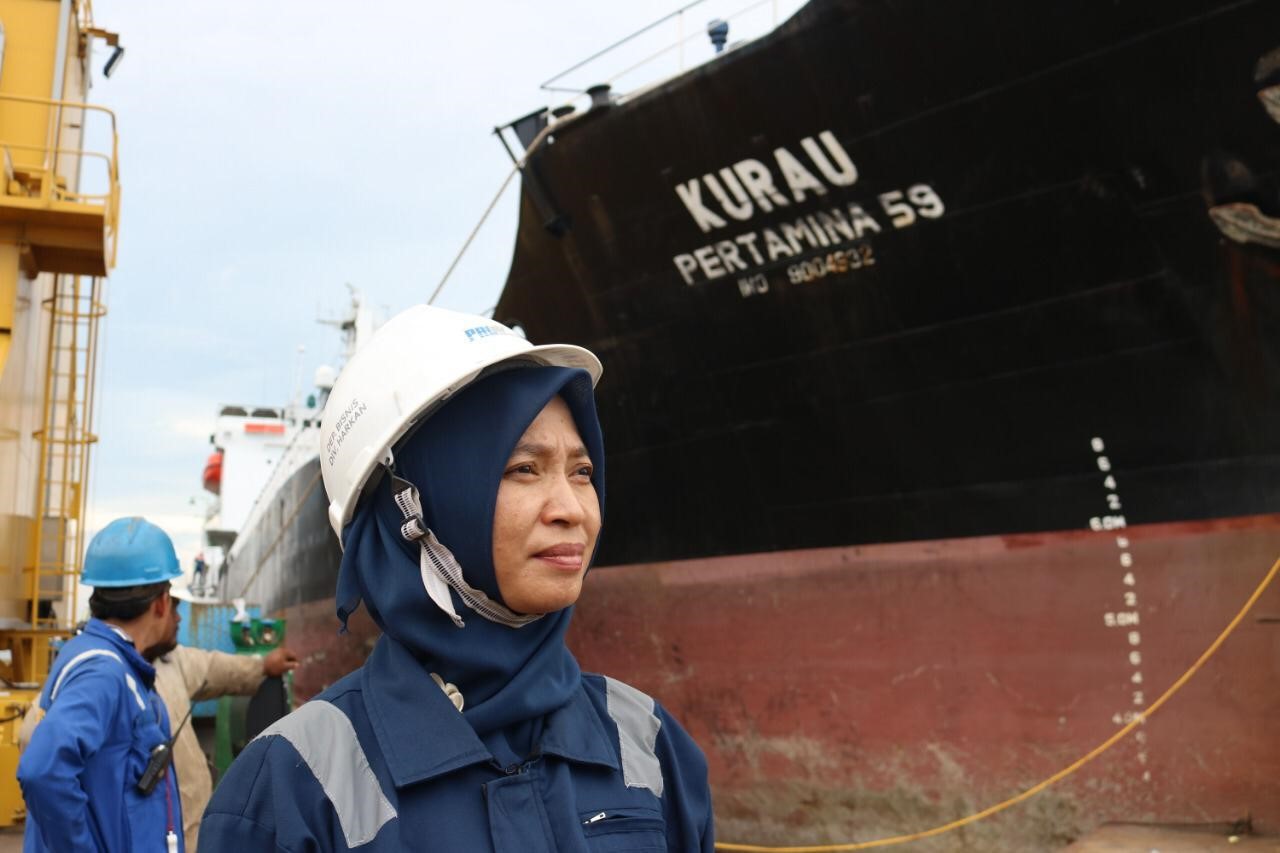 Meet one of the influential Kartini in PT PAL Indonesia (Persero), she is Ainun Jariyah Suryantiningsih from Sales Division of General Engineering & Maintenance, Repair Overhaul (MRO).
Early Career
Ainun Jariyah Suryantiningsih, the mother of 2 children, who is usually called Ainun, was born in Kediri, East Java, Indonesia September 2nd 1973. More than 25 years she does her job in this company. She began her career at PT PAL Indonesia (Persero) in 1994 as a staff of Sub Directorate Cost Calculating. In the middle of her career she was transfered to the Business Department & Marketing Division and finally landed to the Sales Division of General Engineering & MRO.
Even mostly her partner are men, she never gives up with the differences, she always tries to work hard and does perfect job. Ainun proved that she could do every job which usually men do it.
She graduated from Sidoarjo Shipping Vocational School (SMK Perkapalan Sidoarjo). Due to her education background is in line with her job then however she has been entrusted to serve in this company since then she graduated.
As a staff in the Sales Division, her job was to grab the project MRO from foreign and local customers, through negotiating price and improvements to reach an agreement. "The leader of our department usually demand me to make bargaining letter and negotiation to handle the project from customer," added Ainun.
In this division, she acknowledges that the biggest risk of errors are when she miscalculated the calculation of ship repairs respectively will reduce the trust of the customer, so it surely could be one of the important things to make Ainun always be careful with and learning from mistakes.
Coincides with Kartini Day, this time we share a little opinion of Ainun about Kartini. According to her, despite Kartini is how a women can contribute herself to throughout work field, not only working in a company but also can handle the household, being a good mother and wife in her family. Even though, her career in PT PAL Indonesia (Persero) is so bright yet she never forget her roles as a housewife.
As a women, she idolizes one of most influential woman leaders in Indonesia, the figure was Susi Pudjiastuti, Indonesia's Marine and Fishery Minister. She idolizes the minister because of her strict attitude and great contribution to the state in advancing Indonesia in particular. It also proves to the world that women can also be an important role in advancing nation.
She also expressed her hope for PT PAL Indonesia (Persero) so that this company becomes more prosperous for its employees which later bring benefits to PT PAL Indonesia (Persero) for the company's foundation lies on the quality of its employees.
This is one of real Kartini in modern era. Ainun has proved that women have the same chance and right like the men does. For every women in Indonesia, we have the same wings to fly so high. So, never give up and reach your dream.
Created by: Public Relation Departement, Corporate Secretary.